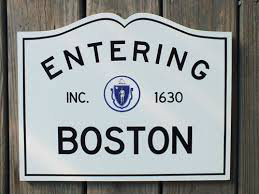 Technology: We not only use smart phone GPS for getting to and through unfamiliar geography, but we also use another GPS system namely FLEETMATICS. THE FLEETMATICS SYSTEM allows us to have the ability to continually track our vehicles in real time. We know where our vehicles are all of the time. We also use the Fleetmatics System to review driver's route history and so alternate and more efficeint routes can be suggested. We can also see things such as extreme driving actions including sudden stops and fast starts as well as incidents like speeding using this technology. This tool enables our drivers' perspectives to broaden. Using Fleetmatics we can track our MPG's, our driver's driving habits daily. Fleetmatics gives us another GPS tool i.e. when the hand held goes south, as they sometimes do. Both GPS systems combined help ensure that your expreience is always timely, the most efficient and safest.
We use apps like WAZE and GOOGLE MAPS to analyze heavy traffic conditions to see if there are better alternatives to getting you to your destination efficeintly.
Our LIMO ANYWHERE dispatch software is state of the art: it texts as well as emails reservation confirmations, receipts for services rendered, and invoices. The documents are always available and ready to be sent or resent with a minutes notice. Our software allows our customers to book on line and can be even accessed with your smart phone. Our software also enables our clientelle to look up rates for instant quotes. And now it's easier than ever to BOOK ON LINE.
This software also links us to Flight Tracker and Google Maps. Each flight for all reservation's departure or arrival times are automtically checked and are posted on our dispatch screen. You can see how Flight Tracker works right here. Just enter your flight info in the form on this page and see for your self. And with only a single click we can obtain your exact pick up or drop off location using Google maps. Google Maps will then provide us several routing options.
Finally our web site is certified as secure.
Safety: Our fundemental goal is safety through technology and experience. Our current chauffeurs have a combined professional driving experience of over 125 years. That's impressive. We've amassed over 1 million miles in our vehicles over the last 7 years with but one accident..incredible. We average less than 10 "screw-ups" per 1000 transfers; that's a standard that few can match less than .01% (1/10th of 1%). Safety and customer service go hand in hand which everyone involved with this endeavor is aware of and will continue to be aware through the use of ongoing training using both formal and informal methods. The average tenure of our chaiffeurs is alomst 9 years of service with this company. We truthfully can say our staff is comprised of THE MOST EXPERIENCED AND PROFESSIONAL CHAUFFEURS.
Your ride to Boston Logan, TF Green Airport, Manchester Airport, to a sporting event or a night out with friends and neighbors will be on time, be in a comforatble vehicle and be driven by an experienced chauffeur EACH AND EVERY TIME.