We are Boston's premier and most dependable car and airport transfer service. We offer shuittle and sedan service to Boston Logan internatonal Airport as well as TF Green in Providence and Manchester's Airport. We also pick-up and drop off at the Boston Amtrak stations located at North Station, South Station Back Bay Station and Route 128 in Westwood. We serve the FBO's located at Logan and Hanscom Airport located in Bedford, Ma. Finally, we offer service to and from the Boston Transportation Center located on Atlantic Av, Boston.where most of the major bus lines that serve the northeast depot their buses.
If you're looking for a night out using a designated driver, a chaufferred tour of anything or event that Boston has to offer, the occasional ride to or from a medical appointment, or some other engagement simply call or book on line. We'll provide you with a ride that is comfortable and luxurious and worry free. You'll ride safely at your destination and home again. Just sit back and relax. The corporate traveller can rely on us to provide transportation to any of the areas airports, a business meeting, a hotel or to anywhere you need to be including roadshows. We can also arrange to have larger groups transported safely and comfortably in a luxurious and appropriately sized vehicle.
Our mission is to PROVIDE PROFESSIONAL TRANSPORTATION TO OUR CLIENTELLE WITHOUT TAKING THEM FOR A RIDE. We also stand for BEING ON TIME, ALL OF THE TIME. And we strive to be waiting for you and not you waiting for usl You won't need to be watching your smart phone and wondering how long it will take for your driver to appear while standing out in the cold or other inclement weather..
Our drivers will always assist you with your luggage and open the car door for you. Our vehicles are all late model vehicles which are immaculately kept inside and out. They are maintained mechanically to the manfacturers specifications. Our vehicles are licensed as livery vehicles and have proper commercial motor vehicle insurances. You can be assured that our drivers are all properly vetted. Our drivers are also insured properly. The bottom line is that we are professional in every respect.

AIRPORT COACH LTD. SUBSCRIBES TO ALL OF THE ETHICAL STANDARDS AND GOOD BUSINESS PRACTICES AS SET FORTH BY THE ORGANIZATIONS TO WHICH IT BELONGS.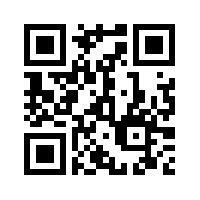 Manage your account ANYWHERE. ANYTIME. View up to the minute statuses of reservations. Add multiple passengers to your account, store locations, credit cards & more... Create Profile >>